Welcome To Web Academy

This is the home page of Web_Academy, a Java web application that helps students to register for courses and also helps instructor, managers and administrators to keep track of course and student information.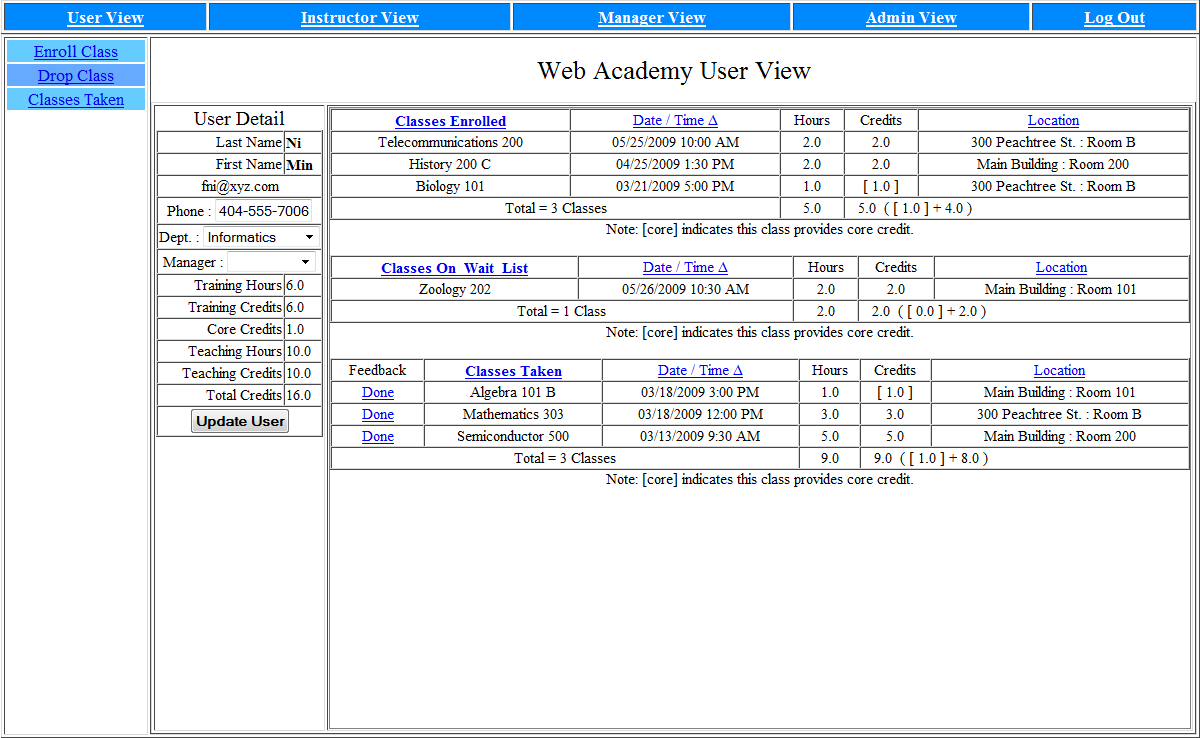 One advantage of the Web Academy application is that it streamlines the course registration, record keeping and administration process.
Web Academy is simple, intuitive and easy to use, it will greatly increase your efficiency, simplify operation procedures.
Web Academy is a software program written in Java and helps you to :
To use the Web Academy program, you need to :
Or you can watch the animated images of Web Academy to see how the program works.

Copyright © 2006 Ni , Min ( Frank ). All rights reserved.